LibreSocial is a software that can be used to create social network. It is based on peer to peer technology and stores the users' data securely encrypted in the network itself.
The application is currently in a test phase. Therefore we would be happy if you would participate in our test and share your experiences and problems. You can use the integrated feedback tool or the Contact form on this website.
Simply download the software. It is available for Windows, Linux and Mac OS X.
It is possible to create own, independent networks. However we recommend you to join the preselected one because we would like to obtain some insights how the whole thing works when there are many users connected.
Privacy
When you are using social networks many people worry about the privacy of their data. It is stored at some company and nobody can really say what is happening to it. LibreSocial is different in that respect. It obeys an encrypt-before-transfer-approach and only the participants you specify can decrypt and read your information. This also means that no operator can sell your private information.
Decentralized
Our social network application uses a decentralized infrastructure to store the encrypted data of the users. This means that anybody can create her/his own social network by using LibreSocial. There is no single point of failure which makes it resistant against censorship and failures. If parts of the network become unreachable, the rest will ensure uniterrupted operation. When the failing nodes become available again they are reintegrated into the network.
Extendable
LibreSocial is designed to be extendable. All features are implemented as plugins. Currently it offers a large amount of functionalities that social media users are familiar with. Additionally an app store in development that allows to dynamically add features to the application.
Features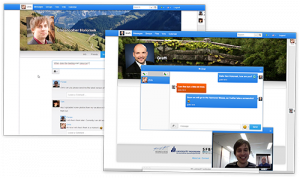 Communication
LibreSocial offers a large number of possibilities to be in touch with other people. You can use your news wall to inform friends about your latest happenings. Or use the chat functionality to have a little conversation with either a single friend or your communities. LibreSocial even has a video chat function to stay in contact with your dearest friends.
Collaboration
Use the group tool to organize your team! The group forum is great for communication or try the storage box for file exchange. Start a voting to coordinate further steps.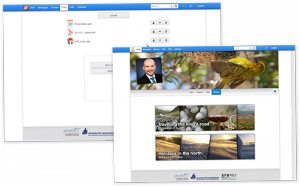 Sharing
You have been on holiday and want to share your photos with friends? Or do you want to send an important file to a coworker? You can use Libresocial for this.
Institutes at which LibreSocial was developed